60mm High Clear Shelf Divider (185mm-335mm Length)
Snap the divider at the designated breaking points (located in 25mm increments) to suit the depth of your shelf.
Ideal for smaller shelves that are only 185mm - 335mm in depth.
Dividers work on almost all types of shelves.
Commonly used on Pharmacy Dispensary Shelving & Custom Shelving Units.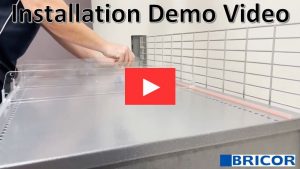 SKU: 40122-88/335
Pack Size: 50
Price Per Unit: (ex GST)
Price
:
$

135.00
(per pack) (ex GST)